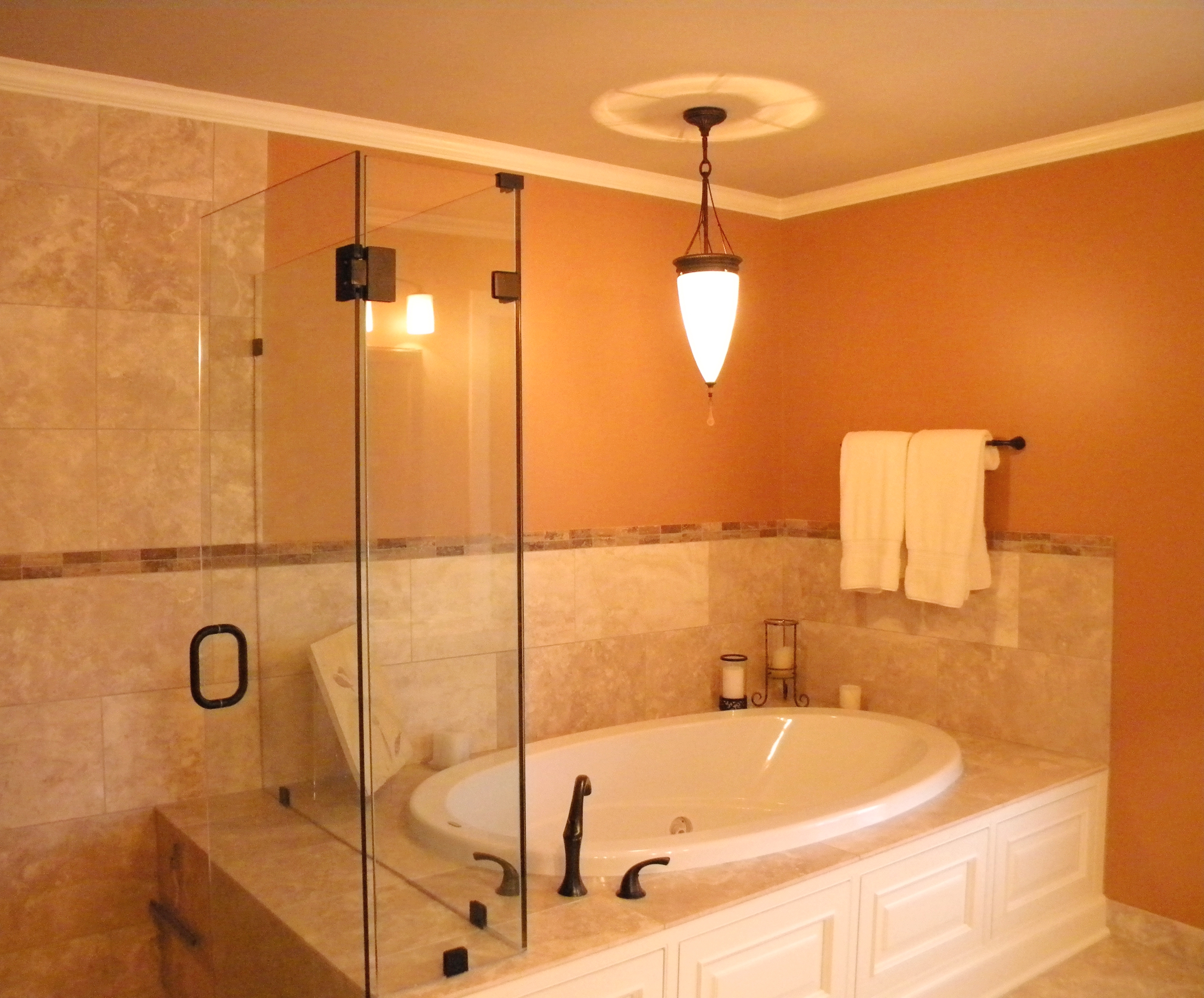 One of the most popular items in bathroom remodeling is shower doors.  There are 3 types of shower doors:
framed
semi-frameless
frameless shower doors.
The frameless shower has the most wow factor and tops many bath remodel wish lists.  The frameless shower door is also the most expensive shower door.  Here are some things to consider when pricing a frameless shower door.
There are two ways to install a frameless shower door – either by U-channel or clips.  The U-Channel secures the glass panels to a wall, ceiling or floor.  This is the least expensive way to install a shower door.  The clips also secure the glass panels to the floor, wall or ceiling but the clip installation is higher in price since each clip requires a custom notch cut into the glass panel to create the tight fit needed.
While the U-channel installation is cheaper initially, it can be costly to be cleaned.  To clean a U-channel installed frameless shower door you call the company that installed the door.  For a service fee they remove the panels  from the channel, clean the glass panels, and put the door back together.  This service can cost a few hundred for each visit.  The clips are more costly initially, but  do not require the professional cleaning, and can be maintained by the homeowner.
Another consideration is water leakage.  The U-channel will not leak since it creates a barrier.  The clip may let some water through since it holds the panel up slightly from the floor.  This risk is minimal, but if you are concerned, speak to your bathroom designer.