Is your master bath beginning to feel cluttered or worn out? Been there! With a little imagination, there is so much you can do to revive the look of a room. With a little touch-up, you can make your master bath a relaxing retreat with decorating and design ideas from our certified expert designers.
 Revive Your Room With Pattern!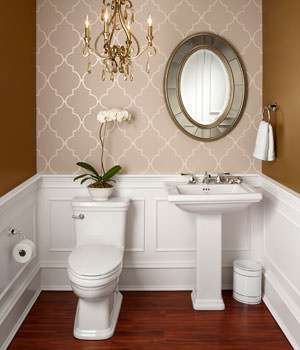 Time to get rid of the old tile and paint and go crazy with your bathroom design! How so? With varying pieces of tile, you can create a beautiful tile pattern on your wall with the difference in color or texture. This can be used inside the shower or on the wall behind the sink. Whichever spot you think needs the most revamping! Not feeling tile or stone? Paint and painters tape can go a LONG way to give you the best wall patterns.
Enhance The Walls 
Whether you're going for a clean fresh look or a homey atmosphere there are plenty of ways to add art and other structures to the room to make the room feel exactly how you want it to be. Add a personal touch with framed picture or hung painting. Break up the space with a simple installation such as a rustic shelf, lanterns or a carved wood piece. Want a wow factor? Consider a faux stone accent wall!
Fresh New Flooring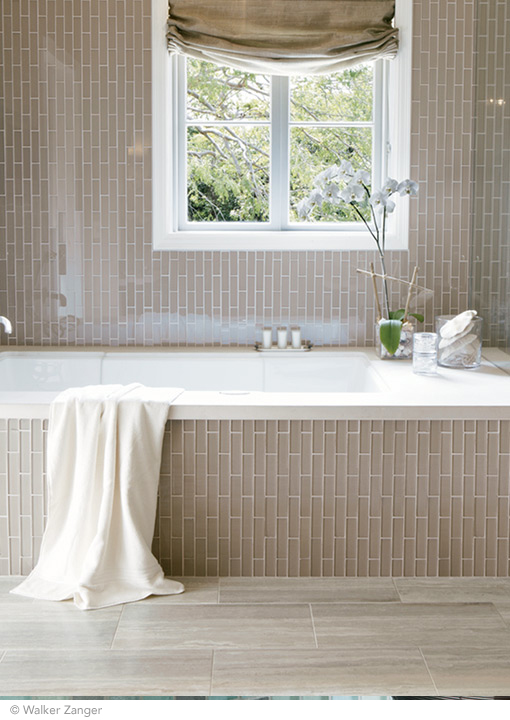 Nothing says new more than a gorgeous tile flooring or a dark stained wood floor! Add a cozy shower rug that'll take some shock away from stepping out of the shower. Or you could always go for full luxury with heated flooring from Dream Bath.
As you can see there are plenty of ways to update your master bath and add value to your home! We can help change the whole atmosphere of the room with just a few steps.
If you're ready to get the perfect bathroom retreat that you deserve, give Dream Baths a call today: (614) 754-7045!