The walk-in shower has skyrocketed to the top of many bathroom remodeling must-have lists. The most recent Houzz and Home Survey stated that 43% of homeowners are skipping the tub entirely or are switching to a free-standing tub. Also high on the bathroom remodeling must-have list are frameless glass doors for the walk-in shower. Originally, the walk-in shower was great for people with disabilities. It has now become synonymous with terms such as "spa-like" and "luxurious." If you're considering installing a walk-in shower during your next bathroom remodel, first consider the following: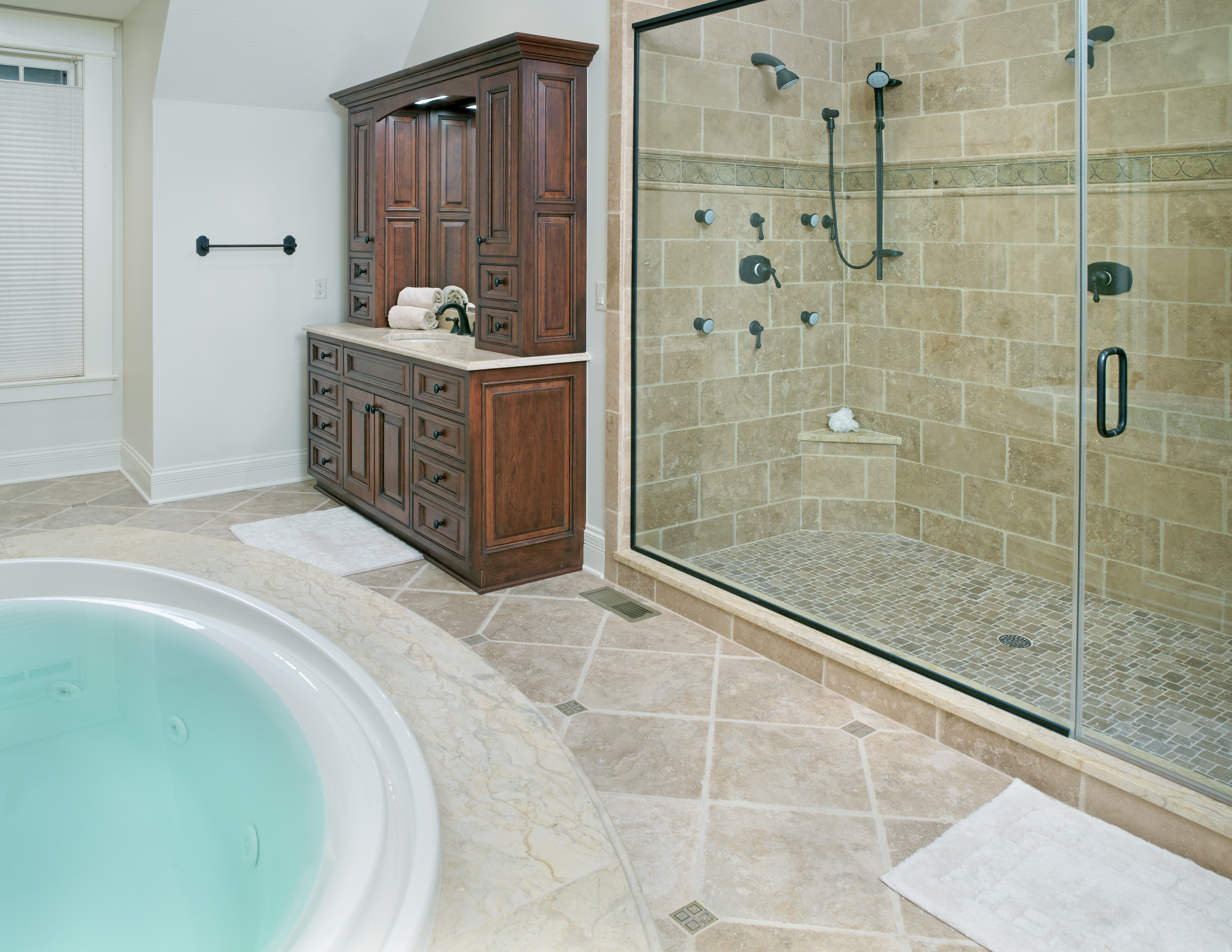 Doors, walls, or nothing in between  
Some homeowners prefer to have a glass door separating the shower from the rest of the room. Others prefer to have a wall dividing the two spaces. There is also the option of a wet room shower. In a wet room shower the shower head and faucet come out from a wall, and there is no barrier between the shower area and the rest of the bath. These types of showers are very popular in Europe.
How many of everything
Some homeowners prefer to have two shower systems in a walk-in shower. They may also decide to have more than one entrance to the shower. Other features to consider adding are: steam systems, body sprays, niches and benches.
Size and Cleaning
The size of the shower should be considered in relation to the rest of the space. Take note, however, that a short shower is not necessarily self-cleaning. While there have been advances in preventing bathroom grout, proper cleaning will help prevent mold and mildew. Since most walk-in shower floors are level with the rest of the bathroom floor and are angled near the drain, you will need to have space to reach the far corners of the floor and bottom of the doors if applicable.