Remodeling your home can often become a guessing game.  I will provide you with some helpful tips to help alleviate some common concerns.  As a client, set some realistic expectations regarding your remodel.  These expectations should cover such topics as: What is my timeline, What products am I actually receiving, What design is best for my lifestyle, Are there potential unforeseen additions to be considered.  Here at Dream Baths we like to educate our clients throughout the entire process.  I will briefly touch on each of these topics to give you some insight, and hopefully you can use this information during your next remodel consultation.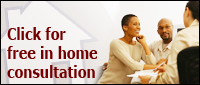 Home, the thought of it should make everyone smile.  Your home is the place you have family, friends, experiences, laughter, joy, rest, and relaxation.  This is why it is imperative that you pay close attention the particulars that are going into your home.  You need to know the exact products that will be used during your remodel.  Pick out your products, see your products, and know the price of your products.  Dream Baths has customized a set of forms from the National Kitchen and Bath Association that works like a checklist.  Our Standard Specifications for Design and Install forms accurately display the homeowners' materials and products being used. Your cabinet construction and manufacturer, your shower pan, your hardware, your countertops and backsplash are just a few of the essentials that you must know before you sign the contract.  As a designer, I am a firm believer that I should show and educate the homeowner on the products they are purchasing.  Allowances mean nothing!
Creating a realistic timeline is extremely necessary to manage completion of a renovation.  Client expectations should be discussed in the very first design meeting.  I always ask the simple question "Are there any questions before we get started?"  Homeowners should always understand that a timeline is a plan, not a promise.  Homeowner should understand that there may not be "onsite" work every day, nonetheless there is work being done.  A nice tool that we use here is a Job Progress Report, this allows our project management team stay on pace throughout the course of a renovation.  The design/build firm should order the products early, establish lead times, and delivery dates prior to evaluating a start date.  Consider the entire scope of the project, and what the company's capabilities are.  Client expectations vary, depending on the uniqueness of each variable within project the timeline should correlate.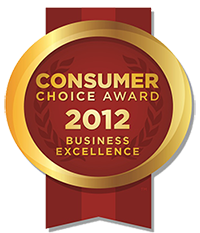 Designers are great at what they do, but we are not Superman.  I say this because we do not have X-ray vision, so we cannot see through walls.  There can always be possible unforeseen issues that need to be addressed.  A good designer should explain these concerns during an initial measure.  Your designer should pay attention to the floor joist to know if a wall is load bearing or not, they should look at your breaker box to see if a new panel is needed, they should notate register vents and ask you about water leaks.  As a designer I am always improving my critical eye, so the more variables I ask about and look for helps lower my chance of mistakes.  A clients expectations needs to be realistic, expect problems that way if one does occur your prepared for it.  Everything will be alright, success is in the details.
Renovations are fun and exciting.  Renovations can be disappointing and discouraging.  It is up to you to pick the right company to make your dreams come true.  This is an investment, and like any investment you need to do your homework before making any rational decisions.  A client's expectations need to be set from the beginning.  I hope I have better prepared you to take on your new remodel project.  Make sure to know your products, have a realistic timeline, and understand that there are hiccups but everything will be okay.