Today's bathroom has more shower head options than ever before. With the many different types of shower heads available, you can find one to suit any personal preference. Here, Dream Baths will give you a brief rundown of the types of shower heads and considerations to keep in mind while selecting a new shower head for your bathroom remodel.
Types Of Shower Heads
Shower heads can be mounted in a few different ways, and have specific categories for various applications.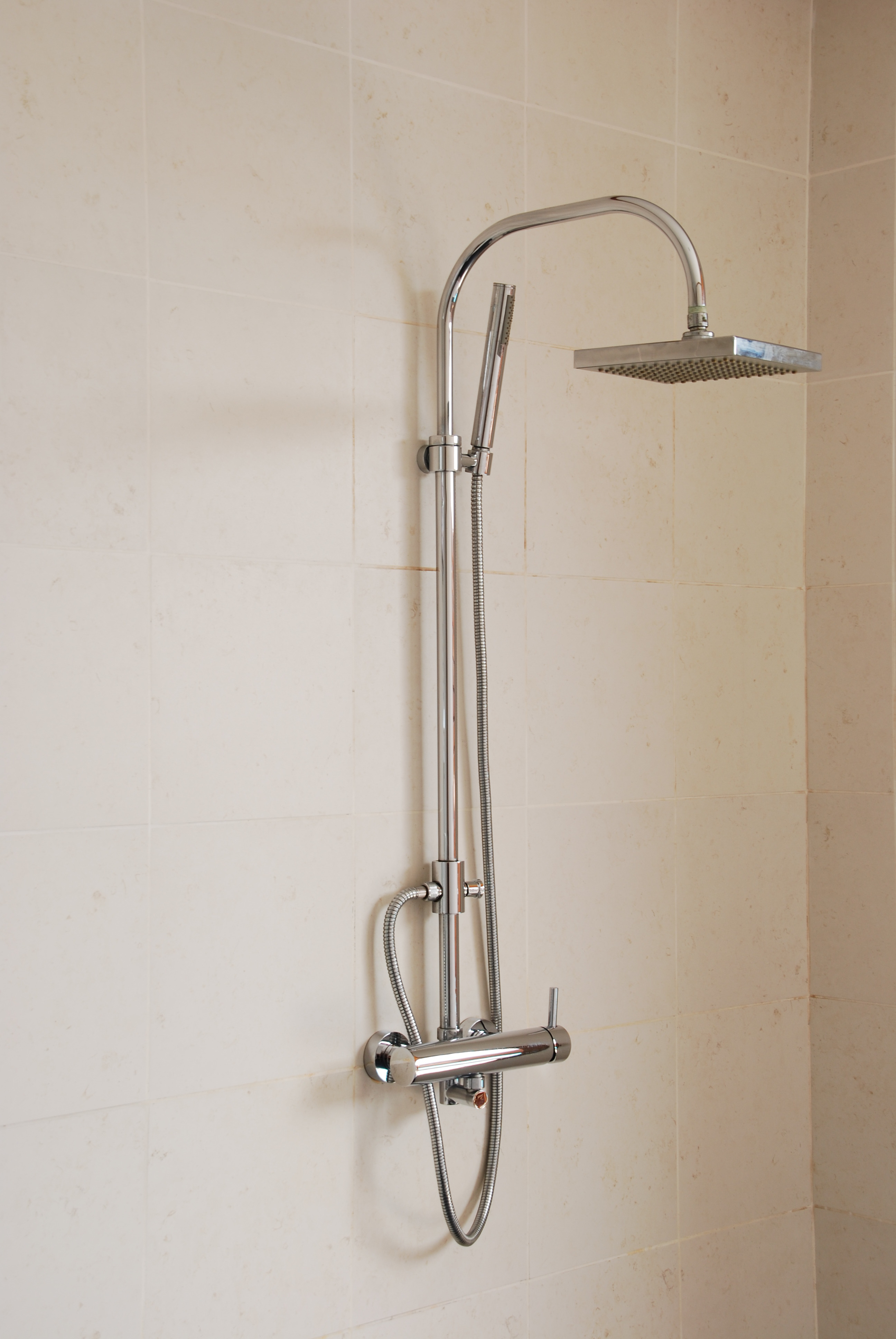 Top Mounted Shower Heads– Usually mounted from a ceiling for a rain shower effect or for a unique tub filler for a free standing tub.  Top Mount shower heads can be flush mounted or with an arm.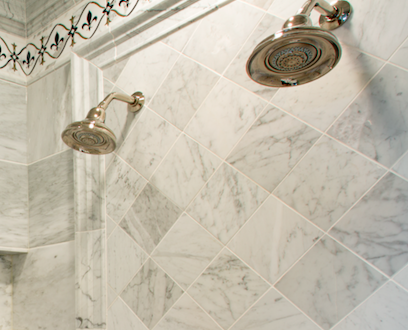 Wall Mount– This is what most homeowners are most familiar with.  Mounted on a wall, with an arm that can be adjusted for the correct projection of water to body.

Handheld Shower heads– are connected to a bar, and can be slid up and down depending on the user's height.  These are great for washing pets, cleaning the shower, and shaving. 
Shower Panels– This is an all in one type of unit. Most of these have a permanently placed shower head, a handheld valve, with body jets typically compacted on a single wall mount unit.  Many manufacturers are unable to produce these panels due to restrictions from the EPA and water conservation efforts.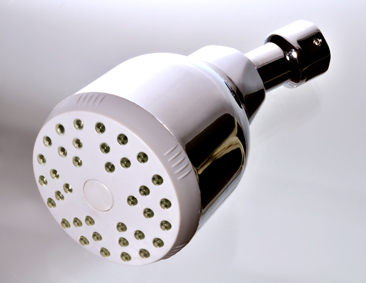 Aerating Showerheads- By mixing air with water, aerating showerheads form a misty spray to make the flow feel more substantial. Laminar-flow showerheads form individual streams of water instead, creating an eco-friendly option by using less water while reducing steam and moisture – a plus, especially if you live in a humid region.
LED Showerheads– Experience fun and functionality with LED showerheads! These appliances are water pressure powered and can provide extra light for purposes of visibility or aesthetic. Some models feature lights with constantly morphing colors to provide a new soothing experience.
Dream Baths Remodeling in Columbus Ohio has the only All-Bathroom Remodeling Showroom in the Central Ohio area. We have extensive selections of showers and showerheads on display at our showroom. Our bathroom designers can design the bathroom of your dreams for you.
Give Dream Baths a call today at (614) 754-7045.