Good bathroom lighting is not always common. Though frequently overlooked, Dream Bath exceeds industry standards in this field. Before jumping in and getting excited about the many lighting possibilities, it's important to take the function of your bathroom into consideration.
• What's most practical?
• What will highlight your layout's best features?
• What is your room's traffic flow?
Laying out all of the possibilities is essential.  Brighten up your bathroom with some of these stylish lighting ideas: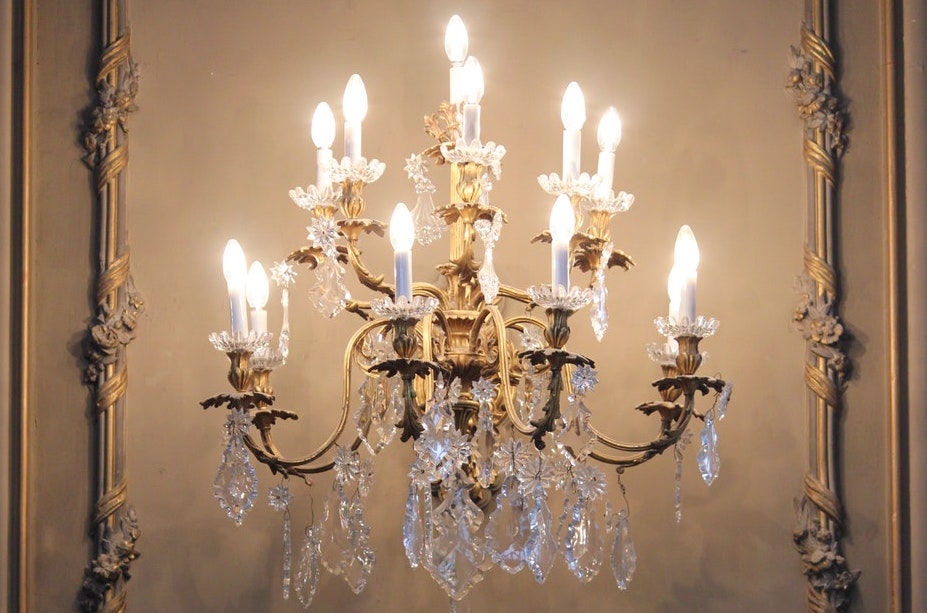 Task Lighting
Often referred to as under-cabinet lighting, this element is an essential tool to illuminate your bathroom. Many types of bulbs are available, and with our expertise, you can be sure that everything will be installed correctly.
Pendant Lighting & Chandeliers
Pendant lights or chandeliers are another consideration for elevating the ambiance. This specific type of lighting is great for décor. Lighting is important for function  and decorative design features.
We consider many variables for hanging lights:
Types of bulbs
Fixture wattage
Accessibility to the switches
Your preference of switch type: 3-way, single pole, or dimmer switch
Height at which the fixtures should be hung
Length of chain or wire
Room visibility
Dream Bath ensures that there is no guesswork as we document data before we design anything.
Puck Lighting
A small puck light inside of shelving or cabinets can illuminate your functional areas or decorative accessories. There are many different types of these small lights as there are many types of cabinetry!
The Dream Baths showroom has many on display and plenty to choose from.
Having these lights inside of the glass cabinets is a must for any luxury bathroom lighting package.
Recessed Lighting
Recessed lighting can accentuate the overall detail in the bathroom space. Whether it be 4" can lights or 6" can lights the amount, spacing, and type of bulb is critical and should be taken seriously. Too little lighting can make everyday tasks difficult. Too much lighting could be too bright for some spaces.
You can have a warm yellow light, a bright white light, a soft sky blue or everything in between with the many different color bulbs. Color will depend on the kind of atmosphere you want to create and how much space you have to work with. Discussing these details with one of our contractors will get you the perfect results you are looking for.
Working with Dream Baths will clearly outline your new lighting design. It is our job to make sure that every need is met and every corner is designed beautifully.
For more information on lighting contact Dream Baths at: (614) 754-7045