The job of a designer is never boring. Clients who come to Dream Bath want a space in which they feel comfortable and pampered, which means that I get to be extra creative. When working on luxury bathroom designs, there are a number of special details I include per the client's request.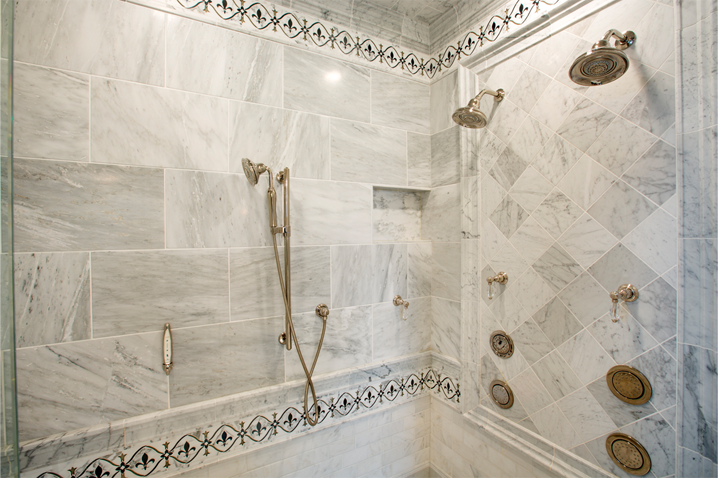 STEAM SHOWER
One product I have used is the steam shower. This type of feature requires a great deal of planning with certain space and electric components. A steam shower is where a humidifying steam generator creates water vapor that is dispersed into the air. Along with benefits to skin and sinuses, the steam shower doesn't take long to heat up and can easily be switched over to a normal shower stream. Many of these types of clients also request jetted shower systems and music in their steam showers. Jetted showers provide the experience of constantly being hit by water all over your body (which means not having to constantly turn around). Music is more than possible to install nowadays especially with wireless becoming so popular and waterproof devices being designed for situations such as this.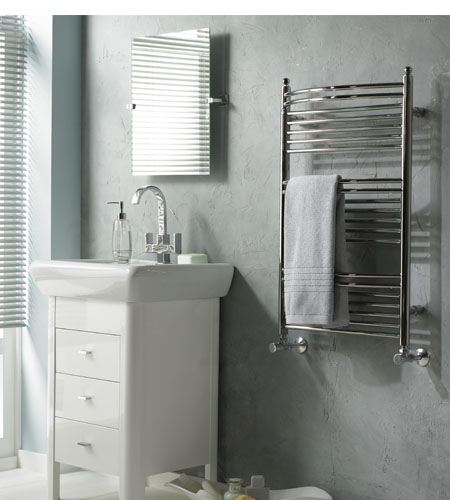 TOWEL WARMER AND HEATED FLOOR
Many luxury baths also include towel warmers and heated floors. Who doesn't enjoy being wrapped in warmth after a shower? Heated towels specifically help to reduce mildew by drying towels quicker, will gently dry delicate clothing or swimwear, and can help ambient heating around the entire room. Radiant Floor Heating will also help with ambient heat and can last up to 40 years before being replaced, as opposed to 10-15 years with a furnace. I have also seen the use of color in the lighting for additional mood and upscale effect. Lighting can really make or break a good bathroom setup and so extra lighting can help take bathroom remodeling to the next level.
TILE FLOOR AND WALL
Many of the luxury baths also have tile designs from floor to ceiling using all natural stone or marble. The textured accent wall has also been a huge request in the past few years. Using tile and texture helps to give the bathroom a more natural look that match well with stainless steel fixtures and glass installments. This detail has also been included with an enclosed outdoor showers connected with the bath and accessed by sliding door into a courtyard, creating a beautiful retreat.
Designers can do many interesting and unique things with bathroom renovations. The scope and range often depend largely on the budget and willingness of the client. Here at Dream Baths by Kitchen Kraft, we seek to best fit your needs with the Dream Bath you always wanted. For more information on where our design team can take you, be sure to contact us for a free consultation.
By: Sandy Beyer, Senior Designer at Dream Baths