Many homeowners are choosing to remodel rather than move.  Aging in place remodeling is remodeling your home to increase accessibility and continued ease of use as you age.  Bathrooms have a lot of opportunity for accidents for people of all ages, but there are remodeling and design options to increase safety.  Here is a list of things to consider for your bath design and remodel for aging in place.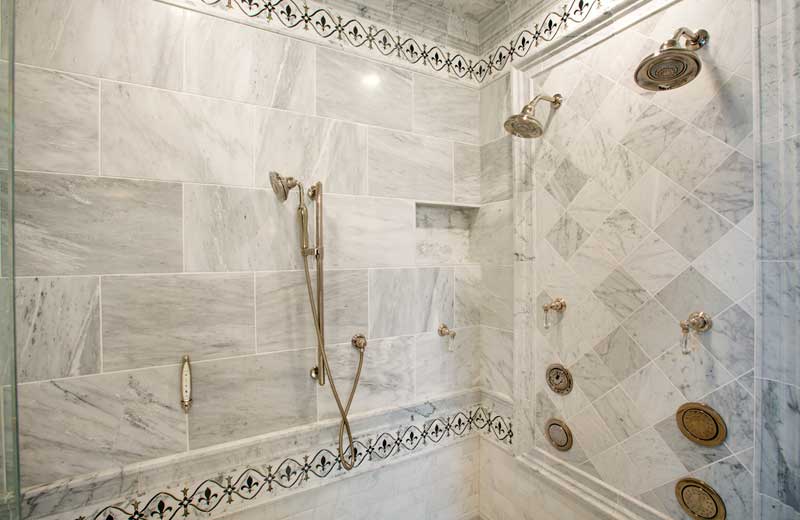 A full bathroom should be on the first level of any home that is being remodeled with aging in place mind.  Sometimes a half bath can be remodeled to a full bath.  If you are working with a designer be sure to make them aware that this bath is for aging in place remodeling.  The bath designer should discuss design options like a no-threshold shower and roll-under sink vanities. These design options make a bathroom much more accessible.
In addition to full bathrooms, space is also in higher demand.  An ideal aging in place bathroom design would include space to clear the toilet, sink, bathing area, and closets or storage cabinets.
If you are replacing the toilet in your bathroom remodel, consider replacing the toilet with a toilet/bidet combination.  This will help improve hygiene in the long term.
If you are interested in remodeling your bathroom for an age in place remodel, contact the experts at Dream Baths of Columbus, Ohio.  We are always here to help you sort out the little details and help make your bathroom remodel amazing. Contact us for a free in-home design consultation and we'll walk you through the whole process. Feel free to check out our Houzz and Pinterest pages too if you need any planning inspiration. Happy bathroom remodeling!